Heavy steel cast, durable construction
A great drawer safe for home, office and shop, suitable for a variety of applications
Wardrobe keep precious things safely
Desk keep important files safely
Bookcase store personal belongings
Built on quality Features of SDUN smart drawer safe
Steel ball bearing drawer slide, quite, only 20 decibels
100,000 times open-close testing
Durable construction 1mm thickness steel material, no welding point 1mm No welding point
Heavy steel material good toughness, high heat, corrosion and impact resistance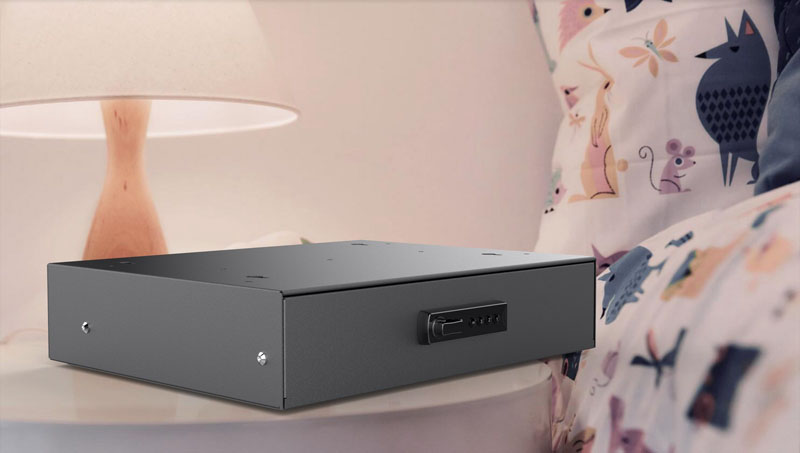 SDUN pay attention to every details of our products
Carpeted Interior keep valuables carefully
Low power consumption one small button cell can last 1 to 2 years.
No battery leakage, energy conservation and environmental protection

16 years experience we have designing and manufacturing smart locks for the past 16 years. We focus on middle and high-end markets, built on quality and leading the way
APP & website self-management technology, is available for cell phones, PC&PDA, realizes multiple functions: get one-time temporary password, restore to factory default password, transfer ownership of locks etc.